Reasons to choose San Sebastián as a city for your congress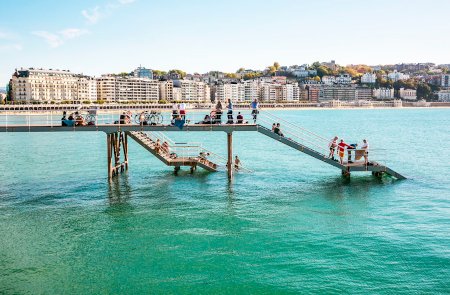 Donostia, bat bakarra munduan, one of a kind
There is only one San Sebastián: beautiful, sumptuous, romantic.
A unique city, surrounded by beaches and mountains, where quality of life and comfort are priorities. Its main beach, La Concha, is listed year after year in the top 5 of the best beaches in Europe in major travel rankings such as TripAdvisor and Lonely Planet.
It is also a unique city for MICE tourism by the sea, coupled with the convenience of having a full range of resources just a stone's throw away.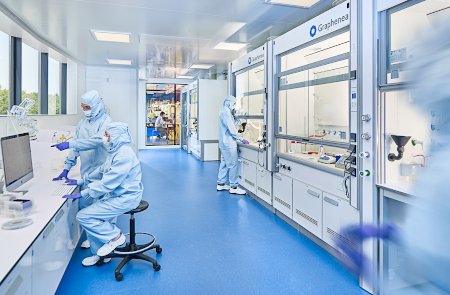 Passion for Knowledge
According to Nature magazine, San Sebastián ranks among the top 200 scientific cities in the world and 4th in Spain. Well above Spain's national average of 4.6, a total of 22 out of every 1000 inhabitants here work in research.
In addition, the city has top-level scientific, technological and medical centres, and an ecosystem of talent and innovation, earning it a solid international reputation.
Donostia is committed to innovation, investing 2.7% of local GDP in R&D, a figure higher than the European average.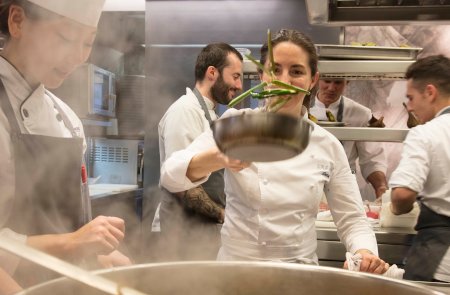 Gastronomy, our trademark
San Sebastián is one of the food capitals of the world, home to a one-of-a-kind culinary culture that combines Basque tradition, local produce and innovation.
It is the city with the second highest concentration of Michelin stars per square metre and is internationally renowned for its culinary quality, its countless "pintxo" bars, its traditional cider houses and its gastronomic societies.
It is also home to the Basque Culinary Center, a leading centre for culinary training.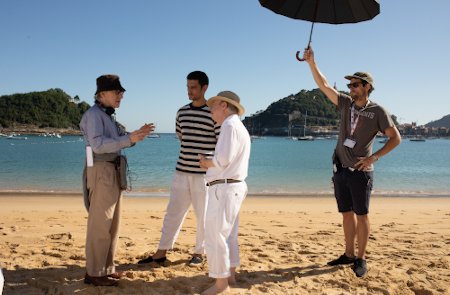 Quiet on set
San Sebastián is a city of cinema, its beauty making it the perfect backdrop.
It has hosted the renowned San Sebastián International Film Festival for over 50 years; this is one of the most important film festivals in Europe, and has been the setting for numerous films and series such as Woody Allen's Rifkin's Festival, Game of Thrones, Patria, etc.
The city also hosts other international theatre and music festivals and events, and a full calendar of cultural events throughout the year.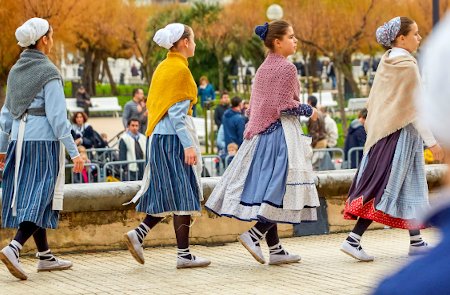 We speak Europe's oldest language
Donostia is a reflection of Basque culture, a thousand-year-old culture whose traditions are still very much alive today: Herri Kirolak (traditional sports such as traineras, Basque pelota/ Jai Alai, harrijasotzailes (stone lifters) etc.), bertsolaris or improvisers of verses, euskal dantzak (Basque dances), etc.
The Basque language (Euskera) is considered to be the oldest language in Europe, its origins are still unknown.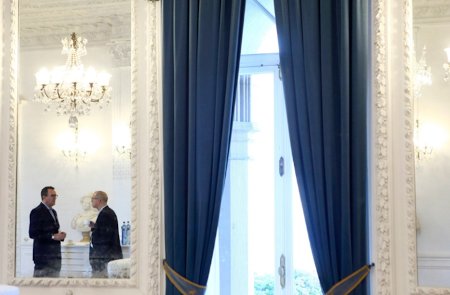 We have 30-plus years of experience
Since 1988, a professional team has been working to promote San Sebastián as a meeting venue, together with a network of local companies specialising in the MICE.
Donostia has a wide range of infrastructure and unique venues for hosting a full range of events and is one of the best prepared cities for organising meetings, with outstanding international standing: 62% of the conferences held in the city are international.