CATAMARÁN CIUDAD SAN SEBASTIÁN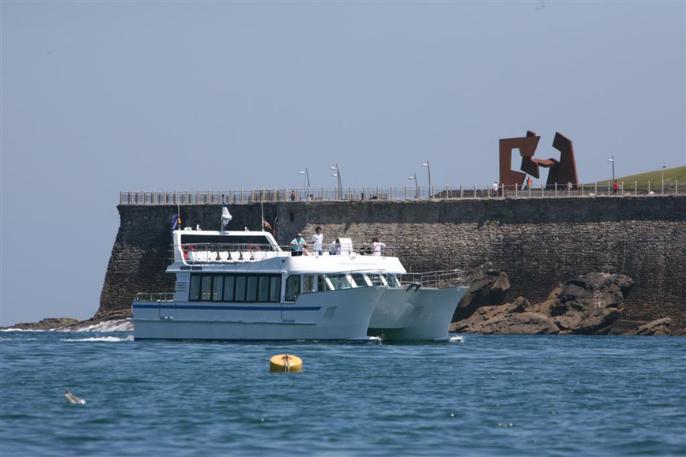 One can look at San Sebastian from a different perspective thanks to the 'Ciudad San Sebastian' - 'San Sebastian City' catamaran. The old tourist boat has been replaced by a catamaran with underwater windows that has inherited its predecessor's personal charm.

From its decks we may watch the bay receding in the distance or look at the north face of the Isla de Santa Clara (the Island in the bay), which is visible only from the sea.