How to move: maps and transport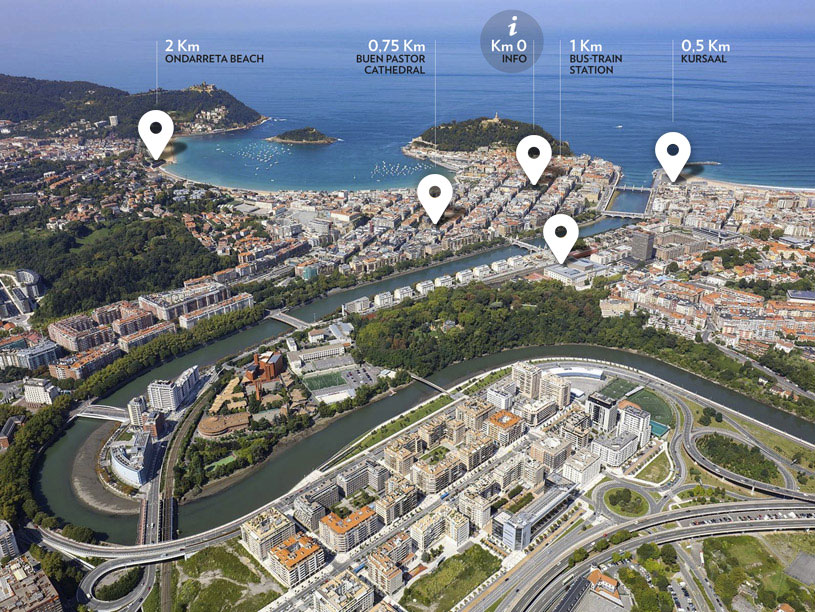 Walking
San Sebastián is people-friendly; it is easy to get around using the public transport services that connect the different parts of the city.
---
Taxis
San Sebastián has a large and modern fleet of taxis available 24hrs a day. The rates are official and operate with a taxi meter. In San Sebastián, unlike in other cities, taxis do not normally stop when hailed in the street. The best idea is to head for a taxi rank or phone for one:
---
Public transport
San Sebastián has a large city bus fleet run by the company Dbus for cheap, fast and easy city travel. Take a look at the different lines on the Dbus website.
Times
The times change depending on the line. Most services start at 07h30 and end at 22h30. The times and frequency of the different services can be found at the respective bus stops.
Dbus runs a night service known as the "Búho" (Owl). Most of the night bus lines start at 12 o'clock midnight and end at 4 in the morning. The Búhos only run on Fridays, Saturdays and the nights before public holidays. All leave from the Boulevard.
---
Tourist Card
The TouristCard is the master key to the city.
The TouristCard marks the difference between visiting or getting to know San Sebastián and Gipuzkoa
You can use the TouristCard on public transport, and it offers you excellent discounts in museums, restaurants and shops
---
Rental
---
Car parks
The city has more than 6000 parking spaces in different parts of the city. On the streets of the city, parking is usually regulated by OTA. Rates and schedules depend on the zones.
On the other hand, there are more than a dozen underground parking lots throughout the city. Rates vary by zones.
Donostia / San Sebastián also has three dissuasive parking in the outskirts, with direct connections to the center with several urban bus lines. The parking in these deterrent car parks is usually free or entail a minimum expense.
---