Basque Culinary Center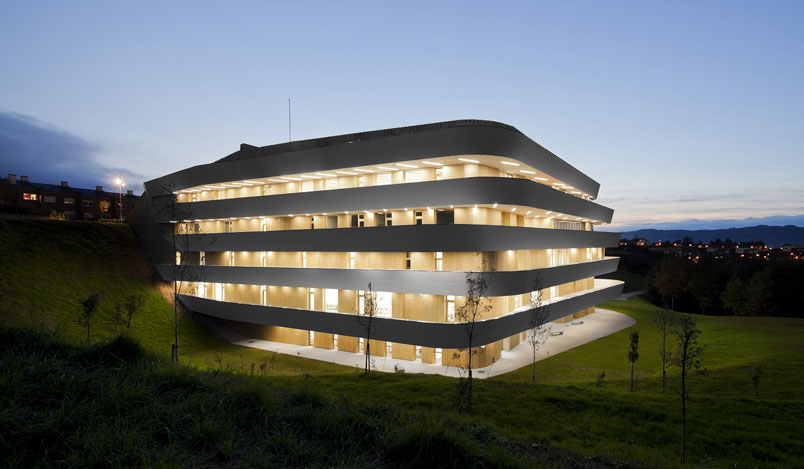 The Basque Culinary Center is located in the upper part of the city, in a natural setting, within the San Sebastian Technology Park. It is a building with striking architecture that is home to the first Faculty of Gastronomic Sciences, attached to Mondragon Unibertsitatea.
The Basque Culinary Center is equipped with facilities that can also host business meetings, conventions, presentations, etc., accompanied, where appropriate, by culinary activities of the highest calibre. At total of 15,000 m2 is dedicated to gastronomic training, research and the activities of gastronomy enthusiasts, and also to business meetings and conventions.
Room
Natural light
M 2
Height
Capacity
Auditorium
-
-
-
200

Theatre

Multipurpose Hall
✓
150 m2
Yes
120

Clasroom

Theoretical Clasroom
✓
50 m2
Yes
30

Clasroom

14-person Kitchen
✓
65 m2
Yes
14

Clasroom

Show-cooking Clasroom
✓
60 m2
Yes
22

Clasroom

Tasting Clasroom
✓
60 m2
Yes
25

Clasroom

Workshop
✓
50 m2
Yes
20

Clasroom
Catering: In-house
Gallery