Olarain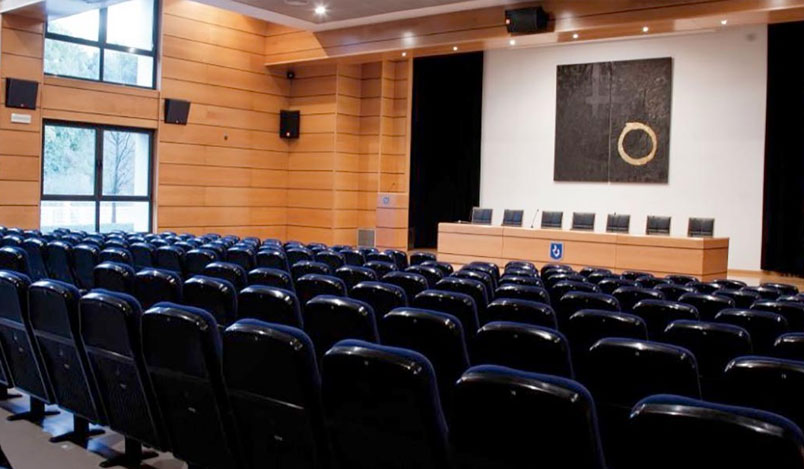 Olarain is part of the campus of the University of the Basque Country, just 500 m from the beach of Ondarreta.
It is equipped for all kinds of events in which the modern coexists with antiquities from cultures from all over the world. Outstanding facilities including the Alberto Iglesias Events Room with a capacity for 180 attendees.
The service it offers is completed with accommodation, ample parking, its own catering and areas for team building activities.
Room
Natural light
M 2
Height
Capacity
"Alberto Iglesias" events room

✓

200 m2
-
180

Theatre

Lumen

✓

72 m2
-
40

Theatre

Amikus
-
88 m2
-
40

Theatre

Intelectus

✓

30 m2
-
12

Clasroom

Triclinium
-
45 m2
-
10

Clasroom

Concilium-Agora

✓

-
-
8

Clasroom

TV Rooms

✓

72 m2
-
30

Theatre

Lounge area – Cafeteria

✓

-
-
100

Cocktail

Dining room

✓

-
-
160

Banquet
Catering: In-house
Gallery