Gipuzkoa Chamber of Commerce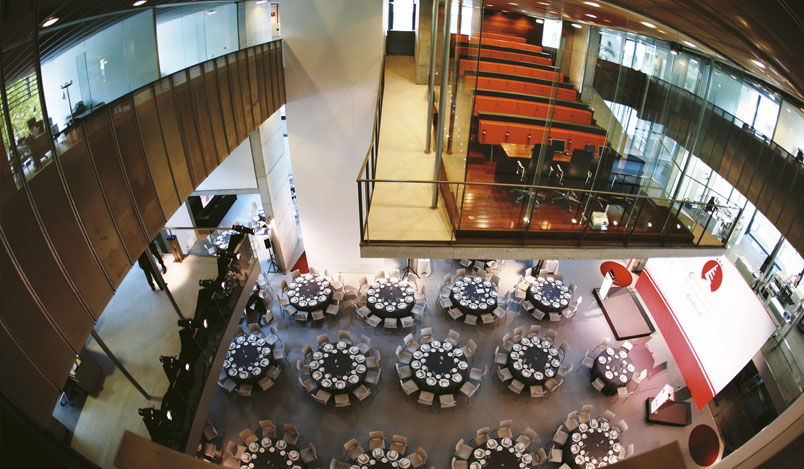 An avant-garde and multipurpose venue in keeping with the striving for economic progress that takes place inside.
Its business, congress and events centre, known as the Gune Chamber, offers companies a range of services for holding any type of event.
Outstanding among its facilities is the Aranzazu Hall, an auditorium suspended in the air with a capacity for 176 people, and the more extensive Plaza Gipuzkoa, an open area for 350 people.
Room
Natural light
M 2
Height
Capacity
Salón Aranzazu
-
257 m2
-
176

Theatre

Sala Loiola
✓
62 m2
-
42

Theatre



Plaza Gipuzkoa
✓
520 m2
-
350

Theatre


300

Banquet


400

Cocktail

2 Salas con Ordenadores
-
-
-
5-40

Banquet


250

Clasroom

6 Salas de Videoconferencia
-
-
-
5-35

Banquet


80

Clasroom

Salón de Plenos
-
-
-
42

Theatre
Catering: Non-exclusive
Gallery