Victoria Eugenia Theatre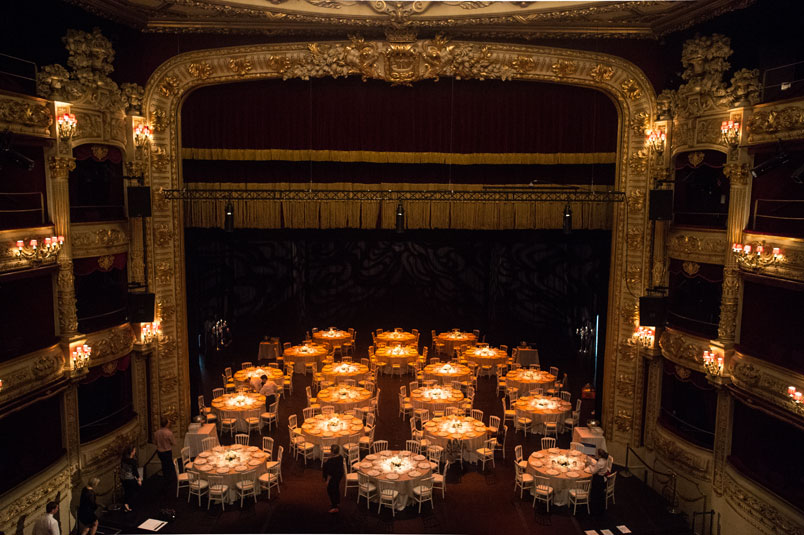 Since its inauguration in 1912 by Queen Victoria Eugenia, consort of King Alfonso XIII, it has hosted the most important cultural events of the city. It was the main stage for the International Film Festival until the year 2000 and here personalities such as Bette Davis, Lauren Bacall and Gregory Peck have received its most prestigious awards.
Capable of seating 900 people, the highlight of the main hall is its striking vault with eye-catching frescoes by the artist Ignacio Ugarte featuring his representation of the rising sun.
Outstanding features
The stage, which has an area of 310 m2 and occupies the entire back centre of the building, is a perfect place for cocktails and gala dinners
Maximum capacity
Banquet: 250 people
Cocktails: 450 people
Catering: Non-exclusive
Photo gallery