Cristóbal Balenciaga Museum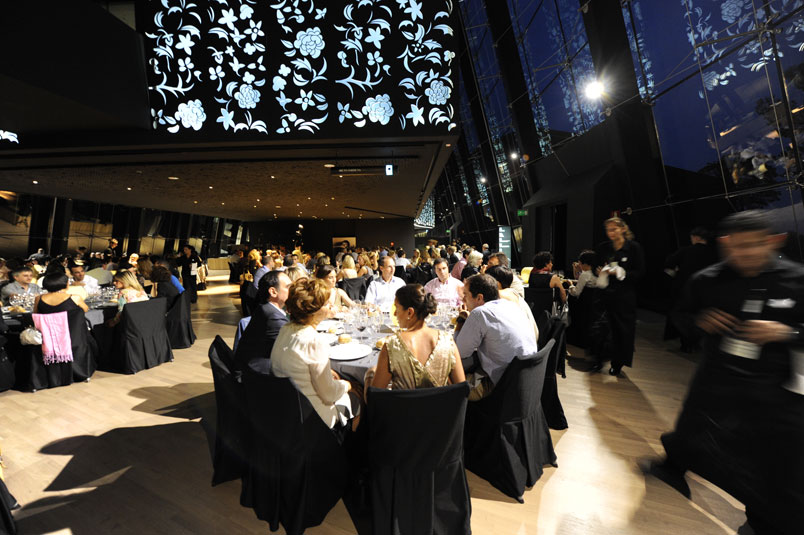 The designer and dressmaker Cristóbal Balenciaga, considered one of the most important creators in the world of haute couture, was born in 1895 in the fishing village of Getaria, 29 km from San Sebastian. The village is home to the museum that pays homage to his life, career and style.
The museum houses a permanent collection of more than 5,000 garments designed by Balenciaga and is made up of two different areas: the Aldamar building, former residence of the Marquises of Casa Torre, and the large glazed enclosure that overlooks the coast.
Outstanding features
The open-plan atrium, a versatile and multifunctiona area of almost 2000 m2 for large events.
Maximum capacity
Banket - Half atrium: 600 people
Cocktail - Full atrium: 700 people
Catering: non-exclusive
Photo gallery