Enbaxadore Programme 2019
2019 Nov 28
DSS Turismoa and Kursaal invite the Enbaxadore collective to their gala celebration in recognition of their work attracting congresses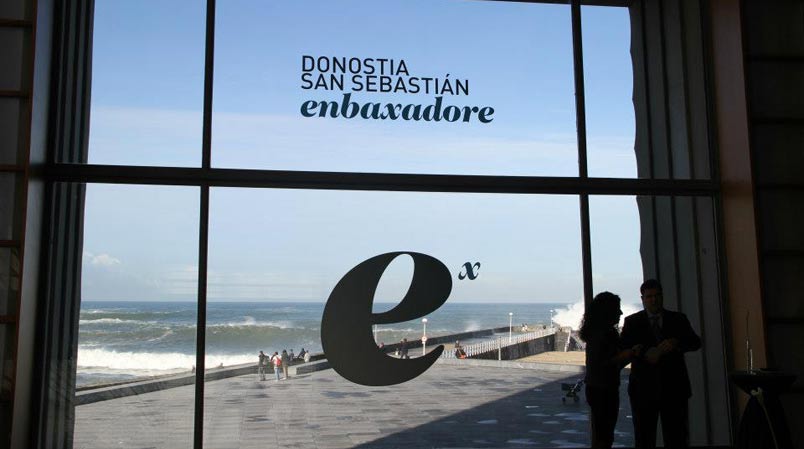 The Kursaal is putting on a gala event to celebrate its 20th anniversary, hosting a select group of artists who collectively represent the congress centre's work. The elegance of the classical music will share the spotlight with the energy of pop-rock, the beauty of ballet and the power of choirs.
Donostia San Sebastián Turismoa and Kursaal invite the Enbaxadore collective to this extraordinary event in appreciation of their work to attract congresses and talent to the city.
The Enbaxadore programme was created in 2012 to distinguish professionals who have organised meetings, events and congresses with 450+ participants (for national events) and 200+ attendees (for international events) in the city.
Impact of congress events in Donostia/San Sebastián and Gipuzkoa
Promoted by Donostia San Sebastián Tourism and Kursaal, the programme was designed to recognise the efforts of those who work to make Donostia the venue for major national and international events, helping to publicise and promote the destination.
Presenting a bid and taking the lead on organizing a congress is an effort that Kursaal and Donostia San Sebastián Turismoa want to award because this selfless work has a significant impact, both economically and in terms of generating and sharing knowledge in our region.
Congresses are the segment with the highest potential for growth and an attraction that contributes enormous value in quantitative terms, as an economic driving force for the territory, and in qualitative terms, by attracting talent and knowledge.
In 2018, 154 events related to meeting tourism (congresses, conferences, conventions, etc.) were celebrated in the city. Sixty-three percent of the events held were international and 78% were held during the off season. The estimated economic impact is €41,061,650 (number of overnight stays multiplied by an average expenditure of €350 per congress participant).