AQUARIUM DONOSTIA-SAN SEBASTIÁN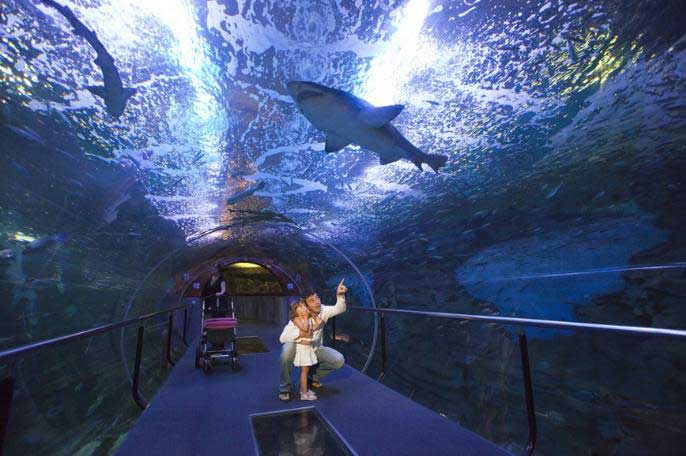 Almost a century old, but younger than ever, San Sebastian's recently refurbished Aquarium has to be one of Europe's most modern oceanographic museums.
The Aquarium which has made a dream come true for children, with its clown fish that are the same as finned film star "Nemo", and for adults with all the knowledge of the marine world that it has available.
Going through its 360º acrylic tunnel suspended in the middle of the water, surrounded by big sharks and enormous manta rays, or touching live fish in its tactile aquarium are just some of the infinite opportunities that this museum provides for us.