Kutxa Kultur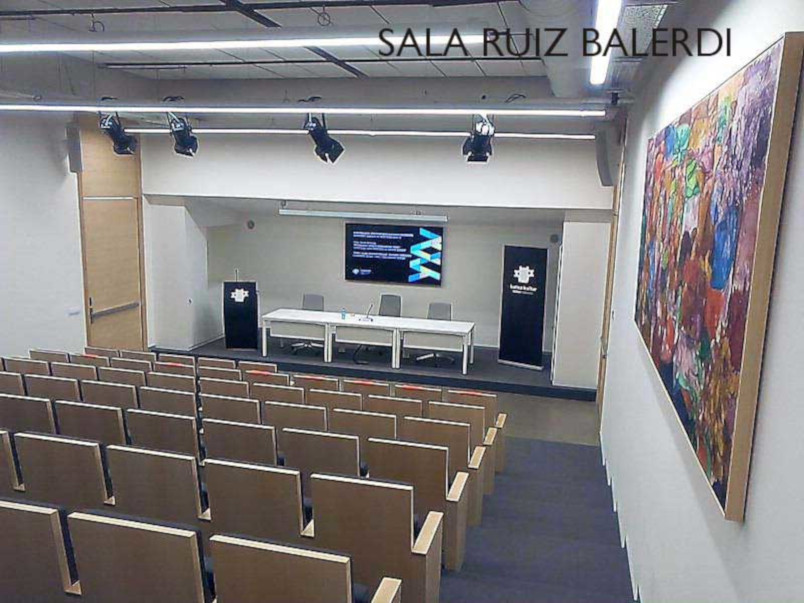 Kutxa Kultur is a dynamic space, lively and multidisciplinary, located within Tabakalera, with a daily programme of concerts, fashion, theatre, workshops, dance, talks, etc., which also has a clear vocation to support local talent in the field of culture.
Kutxa Kultur – Kutxa Fundazioa, in its commitment to cultural development, offers companies or associations the different Kutxa Kultur rooms in Tabakalera.
The rooms will be rented for specific events such as conferences, congresses, concerts, mini-theatres…
Specialized personnel will assist the organizers, providing them with the technical means available for the development of the events.
Room
Natural light
M 2
Height
Capacity
Kitchen
✓
94,10 m2
-
15

Clasroom

1 > 12 Rooms
✓
-
-
12-15

Clasroom

Kutxa Kultur Kluba
-
46 m2+ 82 m2
-
-
Kutxa Kultur Plaza
✓
576 m2
-
248

Clasroom

Rooftop
✓
330 m2
-
250

Theatre

Ruiz Balerdi Room
-
105,80 m2
-
85

Clasroom
In addition: It also has 12 classrooms with capacity for 12 to 15 people
Gallery