San Sebastian will once again be the epicentre of creativity and communication with the 2020 C Days
2020 Oct 08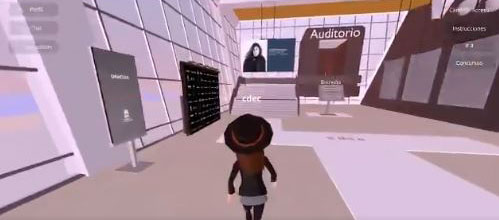 The Club de Creativos, with the support of Donostia San Sebastián Turismoa, organises the fifth C Days in San Sebastián, Spain's largest gathering of communication and marketing professionals.
This year's edition will be a special one, with a virtual online event on 8 and 9 October and an in-person session at the Kursaal convention centre on 10 October.
DSS Turismoa is committed to supporting this type of conference tourism as a strategic activity and as a way to strengthen San Sebastián as a destination.
Despite the difficult circumstances this year, the Club de Creativos, with the support of DSS Turismoa's Conference and Event Department, has made an enormous effort to keep the C Days in San Sebastián, the city that has hosted the past four editions of the event. Originally scheduled for March, the C Days were postponed and adapted to the "new normal" and now return to the city in a hybrid format: online on 8 and 9 October and in-person on 10 October.
Within the framework of its Master Plan, DSS Turismoa continues to be committed to meetings tourism as a strategic activity, a driving force behind the knowledge economy, and as a way to strengthen San Sebastián as a destination. To that end—and given how important it is to keep the event in San Sebastián—the C Days are supported as the leading event for communication and marketing professionals.
This year's conference, which will bring together people from across the creative industry (communicators, marketeers, creatives, producers, filmmakers, media, etc.), is evidence that the industry is alive and well and that we can continue to connect, even in the face of negative circumstances. Which is why this year's event features a quite different online format, designed to provide a virtual space where attendees can meet and engage with one another.
The Kursaal conference centre will stream the three-day event and will also serve as the venue of the in-person session on Saturday, 10 October. The programme will focus on "new conversations" and shifting narratives, channels, and relationships between brands and people, changes which, although not the direct result of the health crisis, have been accelerated by the pandemic.
A well-rounded group of speakers that includes creatives, philosophers, journalists, artists and strategists will help chart this new reality, examining the framework in which they develop, the situations in which they are occur, and the languages, themes and narratives they address. To help design this new framework, the event features Daniel Innerarity, philosopher, and political scientist; Marta García Aller, writer and journalist; Genís Roca, consultant; Picnic founder Álex Pallete; Innuba founder David Alayón, and sociologist Cristina Santamarina.
When it comes to discovering new formats, channels, and narratives, the headliners are Ricardo Motti, head of creative solutions at Spotify; Beatriz Medina, director of Freeda Media; Óscar Testón, founder of OTU Cinema, and consultant Gustavo Entrala, founder of the 101 agency, among others; as well as artists, creatives, and designers like Albert Folch and Rafa Martínez, multifaceted artist Coco Dávez, and Joakim Borgström, Chief Creative Officer at BBH.
The conversation around the transformation of the audiovisual world will include Oriol Villar, OriolVillar creative director, producer, and screenwriter; Albert Soler, founder of Mamma Team and president of APCP; Alba Barneda, production director at Canada; and Miguel Escribano, executive producer at Harold.
The event will culminate with the National Creativity Awards Gala, the 2020 c de c de Honor, and the Juan Mariano Mancebo award for young talent.

c de c and San Sebastian
The c de C will launch a social media campaign to give back to San Sebastián all that the city has given to the creative community for so many years. The main focus of the #MiSanseFavorito (#MyFavouriteSanse) campaign will be the "support small businesses" stickers and will star all creatives and professionals who pick their favourite bar, restaurant, or venue in the city. This recommendation will reach the "favourited" spot in real-time through the Instagram initiative to support small businesses during the pandemic.
The #Aupacdec contest will also be held on Facebook, which will launch filters featuring San Sebastián's most iconic sites for use in Reels, Instagram's latest short-form video creation tool. An initiative designed to connect you to Donostia and experience c de c's biggest event of the year more than ever before, even in its online format.
c de c's president, Judith Francisco, says that "we know that the physical experience of meeting and contact cannot be replaced, which is what we most look forward when we get back to meeting in San Sebastián. Despite everything, we thought we should keep the idea that San Sebastián is a place for meeting, learning, and inspiration. We had two objectives: to deliver a simply exceptional programme and make an extra effort on the online portion of the event to ensure it transmits the concept of "coming together". I know it's going to be amazing and interesting to explore new ways to see each other and connect, at least until we can do it for real".
The 2020 C Days will be celebrated with the support of Donostia San Sebastián Turismoa, the San Sebastián City Council, the Provincial Council of Gipuzkoa, the Kursaal, Correos, Spotify, Bankia, Yoigo, Exterior Plus, Smart, and Cheil.